Rap.
Music always offers me some sort of release. Whether it's to drown out other people's voices on the train, to feel inspirational or to jog to the beat of a song, music is absolutely wonderful. Rap music is definitely not my favorite genre of music to listen to, but I'm dedicating this post to rap because it's so different to basically every other genre out there (at least in my opinion).
My major is English with a concentration in linguistics and rhetoric, so I love to write. And rap music offers the most insane puns and lyrics and disses that I can't help but notice them. And since I have an affinity to writing, it's incredible to listen to rappers who freestyle, such as Eminem or Childish Gambino.
I'm focusing this blog on two of my favorite rappers, Kanye West and Childish Gambino. I definitely don't like Kanye West as a person, but I cannot fault him for his lyrics. They're hilarious half the time and the other half of the time, they're clever. As for Childish Gambino, I can say the same thing for him.
I do not know much about Kanye West as a person, but I think that almost anyone in this generation will have heard of his name, no matter what. It could be for being rude in public (Taylor Swift, anyone?) or his eye-popping fashion sense, marrying Kim Kardashian, or his award-winning music. Kanye was born on June 8, 1977, making him 36 years old, and he already has 21 Grammy Award wins. This makes him one of the most awarded artists of all-time. According to Time, he makes the top "100 Most Influential People in the World" list. He's had 8 albums released in the last decade and he is still in the limelight with something much longer than 15 minutes of fame. One song that I particularly like is "Mercy" featuring Big Sean, Pusha T and 2 Chainz because the beat is amazing and his lyrics are just as great.
"Drop it to the floor, make that ass shake
Whoa, make the ground move, that's an ass quake
Build a house up on that ass, that's an ass-tate
Roll my weed on it, that's an ass tray." — Mercy by Kanye West
No  matter how inappropriate these lyrics are, I can't help but to love them.
Many of his songs are written or co-written by him. And these lyrics illustrate just how clever he is with his rhymes and word choices.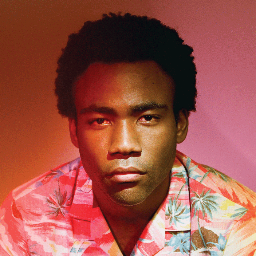 The next rapper I will talk about is Donald Glover, better known by his stagename, Childish Gambino. He was born on September 25, 1983 and although his discography only includes Camp and Because the Internet, his music caught my interest because every single one of his songs is literally puns upon puns upon puns.
"'You're my favorite rapper now!' Yeah, dude, I better be
Or you can f***in kiss my ass, Human Centipede." — Bonfire by Childish Gambino
"When I talk about you, I hear a "Who?" like Horton
I was born for this shit, you a rappin' abortion." — You See Me by Childish Gambino
"These ladies love me
She's an overachiever cause all she do is succeed." — You See Me by Childish Gambino
These two simple lines have so many hidden ideas that show that rappers are smart, or at the very least, smart enough to make an allusion that others may not be able to connect. Such as Horton, from Horton Hears a Who, by Doctor Seuss.
The way that these two artists are able to play around with words is truly amazing. Although rap music is not my favorite, there are days where all I listen to is rap because of artists like Kanye or Childish Gambino.
–Christina Hwang